7 tags
Hidden Gods and Billionaire Bachelors
For millennia humans have pondered the most profound of all questions: What do Bill Gates and god have in common? If you, like me, guessed being a retired monopolist then according to Michael Rea, and cosigned by Victor Reppert, you are wrong: Suppose Bill Gates were to go back on the dating scene. Wouldn't it be natural for him to want to be with someone who would love him for himself rather...
7 tags
I am a Simpleton, Therefore Your Argument is...
Shorter Hans-Hermann Hoppe: "If you feign ignorance of basic economic concepts you can win debates by appealing to the stupidity of the audience." This is (dated) via Noah Smith who explains the the economic problems with Hoppe's tactic but belief in the prowess of ignorance to win an argument is not exclusive to Hoppe and certainly not to economics. Normally though this type of...
8 tags
The Self-Defeating Nature of Modern Conspiracism
The first rule of the conspiracy theories is you need neither expertise nor information to jump to incorrect conclusions. So it comes as no surprise immediately following the first reports of explosions in Boston some conspiracists, including infamous radio host Alex Jones, began claiming it was a false flag action. Just as the last time a national tragedy sparked the conspiracists to claim...
6 tags
Terrorism Makes Us Irrational
In the wake of yesterday's bombings the tendency of terrorism to exploit our cognitive biases is worth examining. Though frightening, terrorism is quite rare but like state lotteries, it exploits our tendency to think in possibility instead of probability. We just don't scale our emotional response to danger based on the actual frequency of casualties but rather are greatly influenced...
6 tags
We Are The 88%
…who do not believe shape-shifting reptilians taking the form of humans secretly control the world. That is according to a PPP poll out this week on conspiracies which revealed uncomfortably high levels of belief in conspiracies on everything from JFK's death to belief in chemtrails. However, because of the substantial list of totally unsupported claims needed to believe in David...
7 tags
This Just In: Sky is Blue; Sam Harris Promotes...
I didn't realize Sam Harris' blatant Islamophobia was still being disputed but, among others, Glenn Greenwald has stirred up a ruckus on the interwebs by pointing this out again.* Admittedly though I probably didn't realize this because I long ago ceased caring about anything Sam Harris has to say about anything. Nevertheless, the central point that Harris promotes an irrational...
6 tags
Appeals to a Tradition of Bigotry
When you are a jaded old, young person like me you learn to appreciate a novel argument and John Holbo has one with regards to same-sex marriage: Grant, for argument's sake, that contemporary arguments against same-sex marriage have been scrubbed free of bigotry. Doesn't it follow that these arguments must not be traditional but, somehow, quite new? All the old arguments were steeped in...
6 tags
The Easter Truth Hunt
Every year on Easter I follow a bit of a ritual. First, I forget it's Easter. Then, I am reminded of painting eggs as a child and finally I remember the Easter Challenge. In previous years I've been tempted to actually apply the Easter Challenge—an effort to try to get Christians to tell a coherent, sequential and complete narrative of the events of Jesus' death and resurrection...
8 tags
Great Moments in Self-Refutation
Over the weekend I was linked to this Scott Klusendorf discussion of Peter Singer's restricted approval of infanticide when the baby is severely disabled. But forget the pro-life arguments, ignore the misunderstandings of Singer's positions instead just notice in this harsh condemnation of killing very disabled newborn infants we are told 1) The value of life doesn't fluctuate...
8 tags
Losing 'By Definition'
So I'm back and yada yada… How's the family? That's good to hear. Anyway… Last night I failed at attempt to mock winning an argument by definition but fortuitously reminds me of a larger problem in our society. I jokingly said I must be correct because "what we mean when we say X is Y and the the dictionary also says Y about X." The problem with this...
5 tags
One Book to Rule Them All
In the past few years I've probably read 10 or 15 books dedicated to some aspect how we think. Though some of them are popular level works, many have been quite impressive explaining cognitive biases, mistakes humans make or the basics of logic, but none of them have been as thorough, and very few as well argued, as Thinking and Deciding by Jonathan Baron which I recently completed. Stolen...
1 tag
Programming Note
Starting Monday I'm going to be on the road for nearly two weeks with limited internet access during that time. As a result there may be a few digital tumbleweeds passing through this area shortly. When I return home there will likely be large changes to the blog for only the 27th time in my couple years here most notably being more frequent posting with (usually) shorter lengths....
3 tags
Laws & Probability
Thanks to David Spiegelhalter and Tom Campbell-Ricketts I recently learned of a UK Court of Appeal which ruled, in an astounding display demonstration of innumeracy, you can't put probabilities on past events. This is obviously false for many reasons which Spiegelhalter and Campbell-Ricketts point out but among the array of mathematical errors displayed the Court of Appeal outlawed the...
4 tags
Disparate Friday Thoughts: Pope Edition
I've neglected the pope retirement for days but a couple thoughts worth mentioning: I used to think ex-Pope Benedict was a particularly awful influence on humanity even for a pope. Given that the Catholic church isn't, despite my wishes, going to disappear tomorrow it makes some sense to judge Popes by their disutility to humanity above (or perhaps more appropriately beneath) a...
6 tags
Chicago Skepticamp 2013 →
If you are in the Chicago area you should come to Chicago Skepticamp 2013 this Saturday March 2nd from 10:30am - 7pm at the Irish American Heritage Center. It's a FREE day long miniconference in which locals give brief talks on any field related to skepticism. It's a superb way to meet other people interested in critical thinking of all kinds and to hear interesting talks. This...
5 tags
But I Can Explain That
If ever there was a central thread that tied proponents of the pseudoscientific method it is in their ability to ignore or discard and disconfirming evidence by changing their theory. You hear this every time someone says "I swear my theory is true except when you are looking, except the aliens confused you into thinking otherwise, except look over there!" The problem with these...
1 tag
What if I Told You This Post Isn't Real?
What if everything you ever experienced was just an extremely clever deception? So goes the story of solipsism, the idea that all one can be sure of is that one's own mind exists. People demanding we take seriously such radical skepticism often point Descartes' cogito ergo sum, usually translated I think, therefore I am but better translated "there is a thought now, therefore I...
8 tags
Darwin Day and the Creationist Cause
Four score and seven eight years ago our intellectual fathers brought forth the famous Scopes "Monkey" Trial, a legal battle over the teaching of evolution, and those dedicated to the proposition that nothing shall be taught that does, or seems to, undermine popular religious teachings initially won. Having failed at overt censorship in the intervening decades, however, the...
3 tags
Logic and "Necessity"
Can you demonstrate the existence of anything in reality purely through logical argument? No. At this point I am slightly tempted to brush my hands together and walk away as this seems quite obvious to me but it wasn't always this way. If you don't think carefully about what logic is, it's easy to be think logic can prove something, say a god, exists. However, logic is not the...
5 tags
The Only Three Numbers That Ever Matter
Practically every argument you've ever had is the same. Not because no one ever changes their mind, yelling or any other cliche about confrontational discussions but because all arguments about evidence ultimately focus on just three numbers. Admittedly this sounds simplistic but it turns out all empirical arguments are about the prior probability of a theory, which is how typically is the...
7 tags
Prove You Wrong? Bayes Says We Already Did
One of your employees marches into your office convinced he has a brilliant idea. He's not only convinced his idea will work but that it will revolutionize your industry. What is this brilliant idea? He's delighted to inform you that if you spend company funds to purchase him a Ferrari office productivity will increase 500%. Should you take this idea seriously? In the highly...
8 tags
No, You Are Not Allowed to Look it Up
Tom Gilson at Thinking Christian has us atheists and same-sex marriage supporters figured out. You see he spends considerable time arguing against same-sex marriage so he repeatedly encounters people pointing out verses in the Hebrew Bible which demand behaviors no one considers acceptable anymore or make prohibitions which are just silly. Gilson has realized when we do this, we think, to...
8 tags
Sandy Hook Truthers
The internet is a terrible place, were it real I wouldn't visit, and nothing reminds me of this more than the ludicrous Sandy Hook conspiracies which have emerged since the tragedy there last month. Ludicrous though they are, and easy to debunk in detail, I have no intention of debating the details because, like most massive conspiracy theories, the details are hardly important and are...
5 tags
Rules? Where We Are Going We Don't Need Rules
How many flips of a coin coming up heads in a row would it take for you to believe the coin is a trick coin? Two? Ten? 1,000? Our prior belief that any given coin is fair is quite strong but it is not invulnerable to evidence. After say, 15 consecutive heads, the probability we would give to the theory the coin is a trick coin would have raised significantly, but after 1,000 consecutive heads we...
11 tags
My Favorite Terrible Arguments of 2012
Over the course of a year you come across many shockingly poor ideas and arguments in practically every known field. However, some of these claims are so awful I think they deserve special recognition for their unintentional comedy so after the jump are my favorites from the many fields I follow in everything from pseudoscience to economics. And the winners are… [[MORE]] Religious Like...
6 tags
Prayer "And a Pony"
If you can have prayers granted to fulfill your desires why stop at just what you prayed for? If prayers are actually granted then every prayer could be improved by asking for whatever you wanted plus pray that everyone gets a pony, after all everyone likes ponies. The common retort that you also have to work towards what you pray for—god doesn't hand out free lunches y'know—means...
5 tags
A Christmas Truce
For all those I've angered or criticized over this past year, and hopefully a few I've entertained or enlightened, I'd just like to wish you all a Happy Holidays, Merry Christmas and a wonderful Festivus. With such holiday spirit in my mind here is my favorite Christmas-related song performed by my favorite saint:
5 tags
"When we are making predictions, we need a balance between curiosity and..."
– Wizard, statistician and writer Nate Silver - from his book The Signal and the Noise In honor of today's failed prediction.
6 tags
Apocalypse Briefly: This Time is Different
The end is nigh but I won't mind much so long as hell has free Wi-Fi. Of course I tell you this because we all know humanity's run will be over in a few hours given the coming planetary collision with Niburu, an asteroid impact, the instant shift of the magnetic poles of the Earth, a local supernova, the alien invasion, the Earth being scorched due to a solar maximum and the entire...
7 tags
Cleverly Designed: Gods, Artists and Bayes (2 of...
I previously outlined an argument which says we can rule out design as an explanation for life if designers have a massive amount of options but without design there are only a few options, one of which we are observing. That is to say if gods have millions of ways to create life, one of which is evolution, but unguided nature only has a few ways to create life, also one of which is evolution, the...
7 tags
Cleverly Designed: Gods, Artists and Bayes (1 of...
If gods have countless ways to create something that could only come about naturally in a handful of ways, what should we conclude when we observe the phenomenon occurring in a way it can naturally? This is the question which underlies a very clever argument made by someone I know for unguided evolution. To answer this question of the design of life let us consider something we know has human...
5 tags
'Mind and Cosmos' and Teleology
In his recent book Mind and Cosmos the philosopher Thomas Nagel had the ambitious goal of demonstrating, as the subtitle suggests, "Why The Materialist Neo-Darwinian Conception of Nature is Almost Certainly False." Instead he ended up demonstrating exactly why we've stuck with the mechanistic framework he dismisses despite its flaws. In this work he argues the pervasive...
6 tags
"Real Magic" and Miracles
Over the course of my life I've seen many magic tricks explained and even discovered how a few work on my own. Perhaps that's why I struggle to imagine how stunned I would be if someone explained a show I saw by saying "That last trick wasn't an illusion, that was 'real magic.'" Even if you accepted that "real magic" was possible among the...
9 tags
Science, Science, Science and Then a Miracle...
The distinguished lab coat of science should be more appealing than the cloak of the divine but selling miracles wrapped in science has always struck me as odd. There are many people who are determined to stress reliable methods were used to determine the facts surrounding a miracle while simultaneously holding that it is rational to believe the alleged miracle which followed those events was a...
5 tags
The Mind Projection Fallacy: Confusion is in the...
Before the holiday I was discussing the mind projection fallacy which is the mistake of projecting your perceptions of the world to be inherent properties of the world. There are many ways we make this error but a particularly troubling variation is the mistake that is thinking your ignorance represents something inherent in nature. Among other stumbling points this slip has led some to believe...
4 tags
The Mind Projection Fallacy: Perception is Not...
I often joke, and sometimes lightheartedly debate, about the superiority of my subjective judgments. After all, if you do not believe Quentin Tarantino is the best director alive then surely you are mistaken about the facts of reality (If you've seen Pulp Fiction, how could you disagree?). However, while it may be clear to me that my perception of the greatness of films doesn't...
6 tags
Nessie, Gandalf and Supernatural Explanations
As a high school student, long before I'd ever heard of skepticism or considered arguments for or against naturalism, I wrote a paper on the Loch Ness Monster. Suffice it to say in all my work on that paper I didn't uncover single credible shred of evidence that Nessie existed yet then I had, and today I still have, a good idea of what it would take to convince me that such a creature...
6 tags
A Couple Notes Now That It's Finally Over
Aren't you happy that's all over? I certainly am. You may have noticed I was abnormally silent leading up to and during the election. Mainly this was because nothing else I could have said about the election seemed important but no other topic seemed relevant. That said, and considering the speed of news on the web, let me be the last person to express my joy that marriage equality...
5 tags
"If a nation expects to be ignorant and free, in a state of civilization, it..."
– Thomas Jefferson - on the importance of an informed populous Quite fitting with my recent election posts (which I swear will stop when this behind us)
10 tags
Pundits Were Told There Would Be No Math
I once heard a speech on statistics entitled Probability is Hard but if you believe some political pundits like David Brooks a more appropriate name would have been Probability is for Wizards. While believing that polls and the economy can be useful indicators of winning an election Brooks apparently doesn't believe one can ever place a numerical value on the chance of any outcome. As he...
8 tags
That Pesky Problem of Evil
There's nothing new about politicians being tripped up by their own words. However, it does seem to be trendy for American congressional candidates to be tripped up by daring to address the intersection of god, abortion and rape. Indiana Senate candidate Richard Mourdock recently became the latest in a string of politicians to say something he soon wished he didn't about rape. In...
6 tags
Single Issue Voting and Dealbreakers
Poor decision making knows no ideology. I often hear the same mistake from liberals and conservatives on abortion, liberals and libertarians on civil liberties and everyone on economics. It seems the entire political spectrum has been united in the error of single issue voting. Whether it is through so called dealbreakers, single issues which are disqualifying positions, or the positive version...
6 tags
Wasting Votes and Making Decisions
Barring a literal duel between Mitt Romney and Barack Obama between now and November 6th there won't be a third candidate with a chance to win the presidency. Despite this many hundreds of thousands of people will vote for a third party candidate. Perhaps at the top of that proverbial list for reasons given as to why this is a good idea is a retort in response to criticism that supporters of third...
6 tags
What Paradox of Voting?
Every election season around this time you hear some argue that it doesn't matter who you vote for, or even whether you vote, because your has effectively zero chance to change the outcome of the election. After all in an election with tens of millions of voters one individual vote is essentially meaningless, and necessarily within the margin of error. Indeed, with such a negligible return...
8 tags
Supernaturalism is Fundamentally Mental
For all my talk of defending naturalism, unfortunately I, like many before me, haven't made much of an effort to explain the difference between supernaturalism and naturalism. What exactly is the difference between the supernatural and the natural? One of the most useful distinctions I've come across, primarily due to aligning with how people use the terms in practice, was made by...
5 tags
Intelligent Design in Practice
I have a challenging question for you: What does Intelligent Design predict? Stumped? Perhaps it's because, despite the protestations by ID proponents, that it is a trick question. There is a gap between what proponents say and how they behave in practice. There's no doubt that if you ask a proponent of ID what it predicts they will rattle off a list including specified complexity,...
8 tags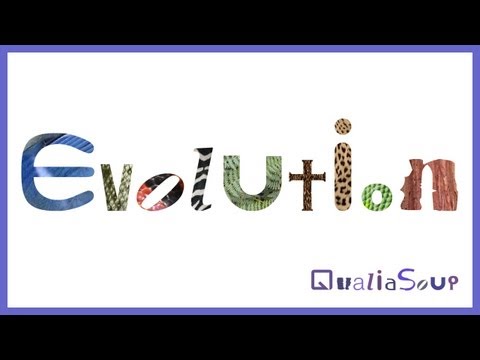 4 tags
What Does Your Theory Not Predict?
If I make a prediction that a certain but yet unspecified person has the ability to run 100 meters in under twelve seconds, which is near Olympic standards for time, two things should be apparent: There are observations that wouldn't be expected by this theory, like the person simply trying and failing to accomplish this feat, and that the prior probability that any given person can achieve...
Just a Friendly Update
It would probably be beneficial to you readers if I announced my vacations from this blog before they happened but suffice it to say that has never been the case. In any event, while I've been effectively gone for over a week I'm going to be gone for a few more days. On the plus side I will certainly return in regular fashion this coming Monday.
7 tags
"Just as we want to think of ourselves as good decision makers, we want to think..."
– Jonathan Baron - on one of our most common and damning faults from his book Thinking and Deciding